January 11, 2020
6526H Starts 2020 Strong at Bakersfield Competition
Written By Yihong Zhou (6526H Member)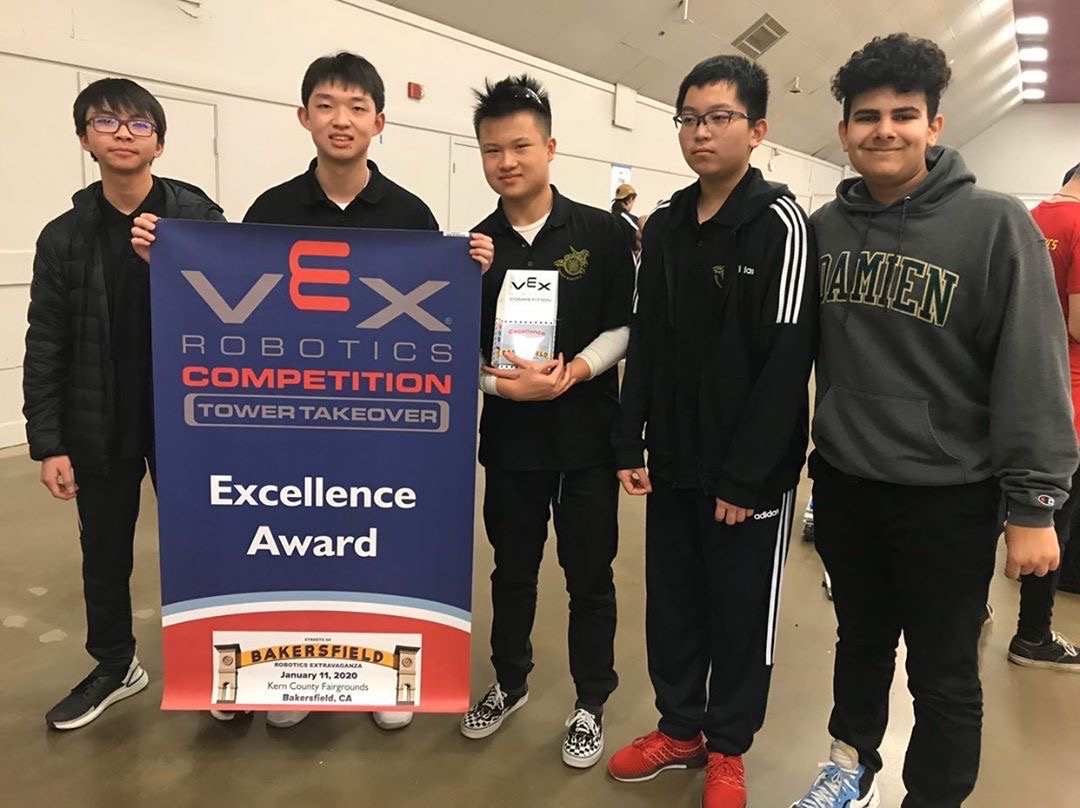 6526H as they accept the Excellence Award at the 202 Streets of Bakersfield Robotics Extravaganza
Today, 2020 Jan. 11th, we had a tournament at Bakersfield; this was an important tournament for us because it is at the same place as our state championship games. There were 42 teams present, and the competition was intense: many teams had tray bots, and they all could stack at least seven cubes, making this the toughest tournament we have ever competed in. 
There were seven qualification matches, and our team had a record of 6-1. The one game we lost was against 6526D, one of our own teams. The reason why we lost was that at the end of the game, we tried to get another stack, but unfortunately, our intakes were touching our first stack, causing it to not count at all. On the other hand, 6526D did amazing in that match. 
We felt something different in today's tournament than the previous ones: our opponents were more strategic than the ones we encountered before. There were many more teams that score towers more than stacks. We think that as the season progresses, teams would develop more thoughtful strategies. 
In the end, we earned the excellence award. We believe that our skill runs helped us to achieve this award. We did both drivers and programming today, and we scored 27 in driver and 1 in programming. 
Overall it was a wonderful day. Winning the award gave us more confidence in performing well in the upcoming state championships. Our goal is to compete in the world championships this season, and we are looking forward to playing in the Bakersfield state championships. 
Yihong Zhou shows-off their new banner.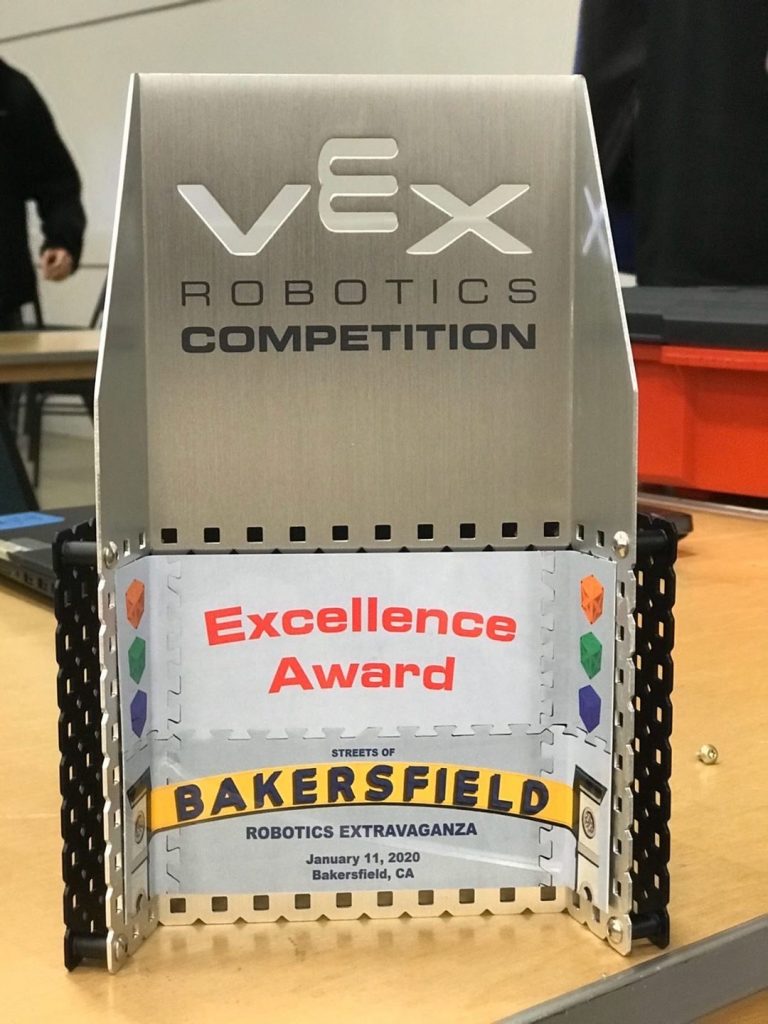 The trophy given to 6526H, recognizing them for their excellent performance this competition.