October 19, 2019
Damien Robotics Program Dominates at Riverside Tournament
Written By Gabriel Gadia (6526G Member)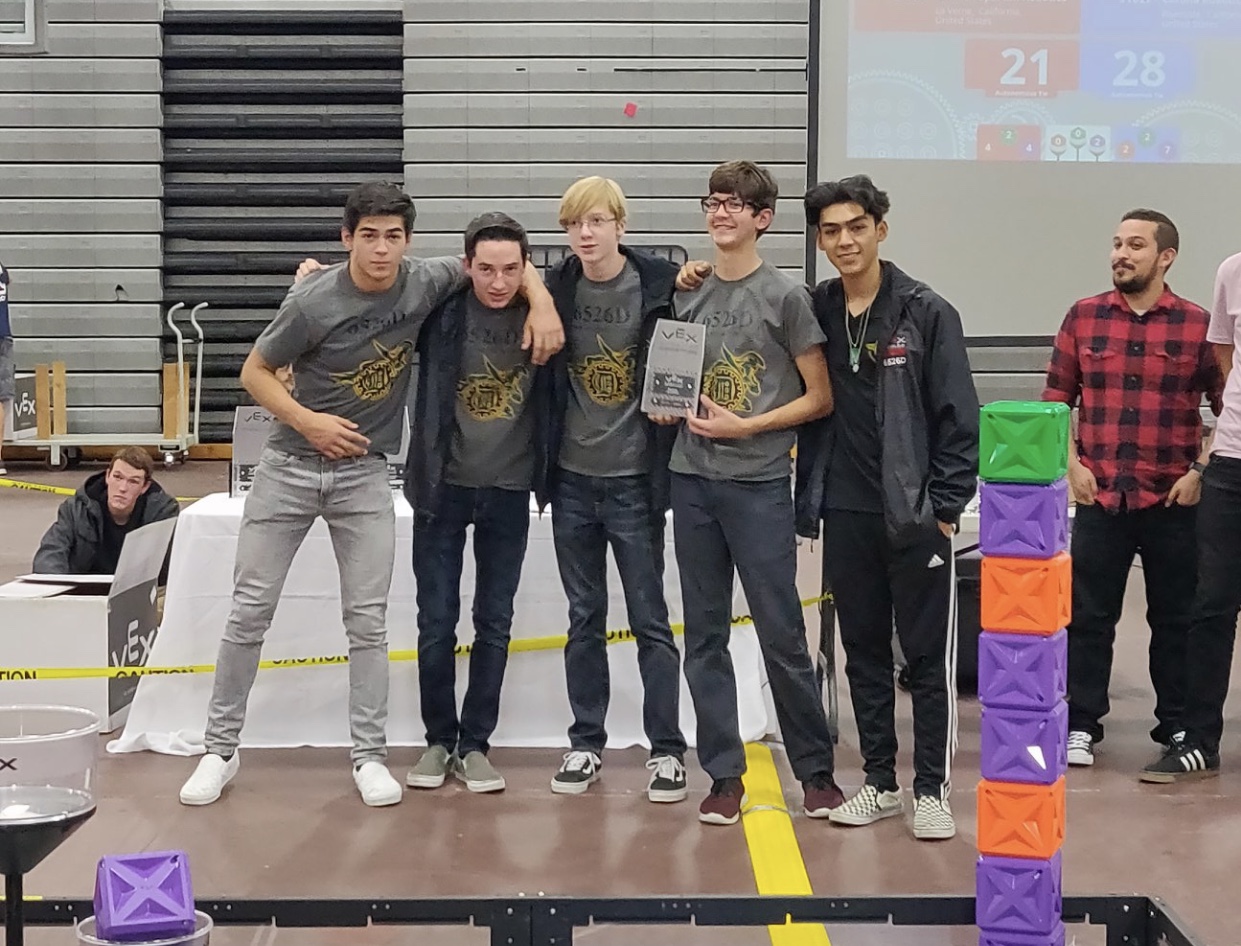 Another successful tournament for the Damien Spartan Robotics Program!!! We attended our second tournament this season at Riverside, hosted by MLK High School. This is their 5th Annual Tournament, a tournament our program has been attending since 2017.
This was a major success for the program, as we dominated the tournament. Teams were high ranking, with 6526D ranking 13th, 6526E ranking 1st, 6526G ranking 3rd, and 6526H ranking 10th. All the matches were very successful for our teams. 6526E and 6526G allied with each other during eliminations. They made it all the way to Semifinals until they were eliminated by 6526D and their ally. 6526H beat the 2nd Seed in their first eliminations round and competed all the way into the Finals match. The finals match was interesting, since it was two teams from our own program competing against each other. 6526D and 6526H faced off with each other. In the end, 6526H took the victory, the match points being 28 to 21.
We brought home 5 of the 8 awards offered in this tournament. 6526D earned the Tournament Finalists and Build Award. They earned their Build Award for the very unique pushing mechanism they used on their tray. 6526E earned the Excellence Award, qualifying them for States. 6526H won the Design Award and earned Tournament Champions, earning them their States qualifications. Because of this, we got two new teams qualified for States! As of right now, we have 3 teams qualified for States this early into the season.
Thank you so much to MLK High School for hosting an incredible event.